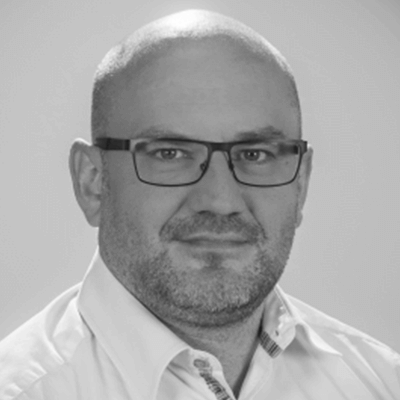 Michel Hubert
Directeur Technique @ Cellenza
Michel est directeur technique de Cellenza, MVP Azure et Microsoft Regional Director. Il intervient sur des projets d'urbanisation et/ou transformation du SI de ses clients, à la fois en tant que coach, Architecte ou Directeur de Projet.
Fort d'une expertise technique, tant du côté Dev que OPs, Michel est un Consultant polyvalent capable d'accompagner des transformations de SI de bout en bout. Spécialisé sur les outils Microsoft, il garde néanmoins une vision de l'architecture de haut niveau. Le succès de ses missions repose sur la relation transparente qu'il entretient avec ses clients et l'expertise qu'il apporte tant sur les aspects méthodologiques que sur les architectures SOA, Cloud Computing et Plateformes Digitales.
Michel is technical director Cellenza, Azure MVP and Microsoft Regional Director. He works on urbanization projects and / or processing of SI clients, both as a coach, Architect and Project Director.
Strong technical expertise, both on Dev that OPs, Michel is a versatile Consultant able to support the transformations of SI from start to finish. Specialized on Microsoft tools, he nevertheless retains a vision of the high-level architecture.
The success of his missions is based on transparent relationship it has with its customers and the expertise he brings so on methodological aspects as SOA, Cloud Computing and Digital Platforms.